Find here concise and interesting news about Salón Moto. We invite you to know beforehand many news of the event.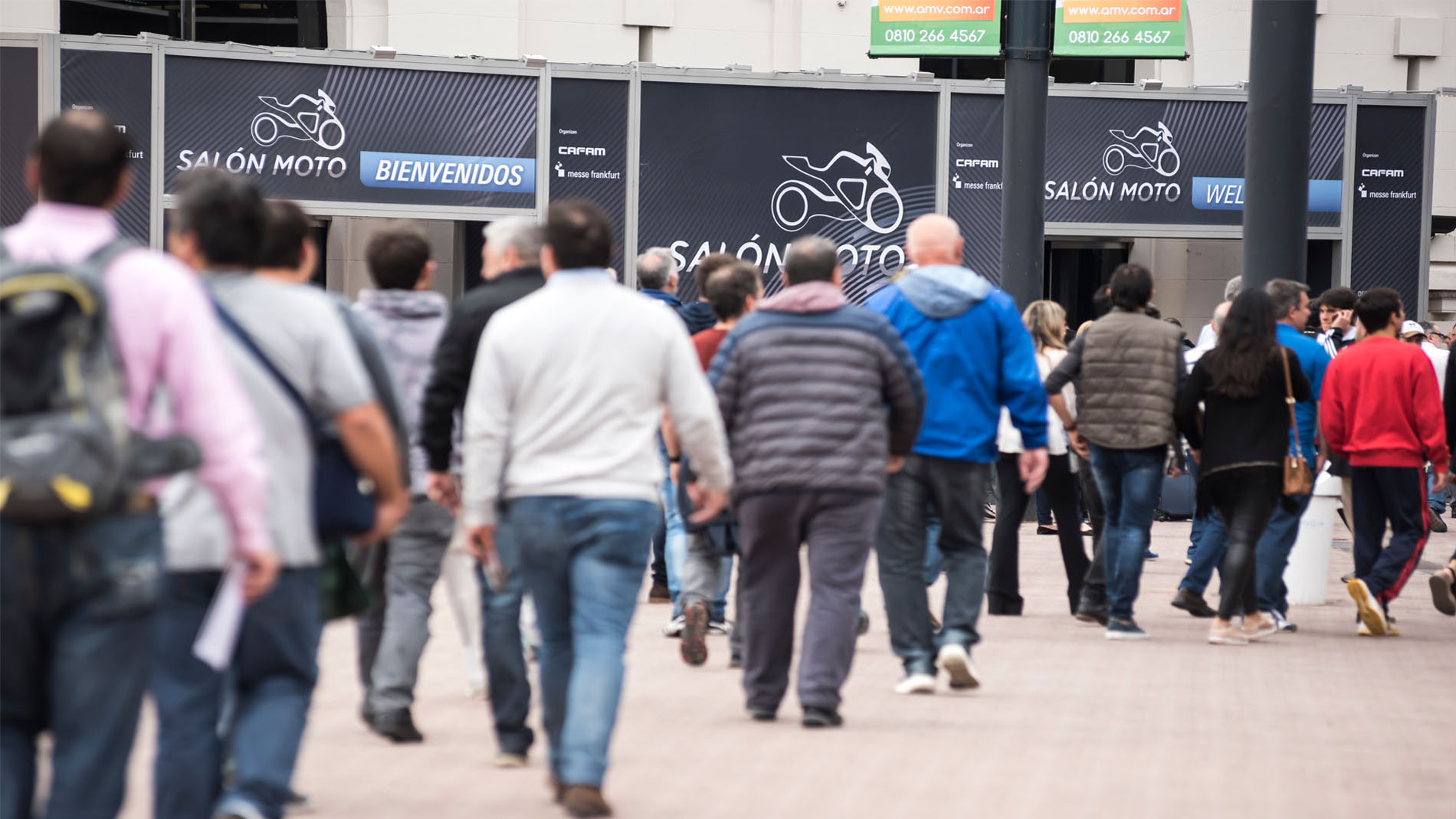 Second edition confirmed!
After the success of the 1st Salón Moto, the organizers announced the next edition on October 22-25, 2020 in La Rural Trade Center. Save the date...We await you with much more surprises and news.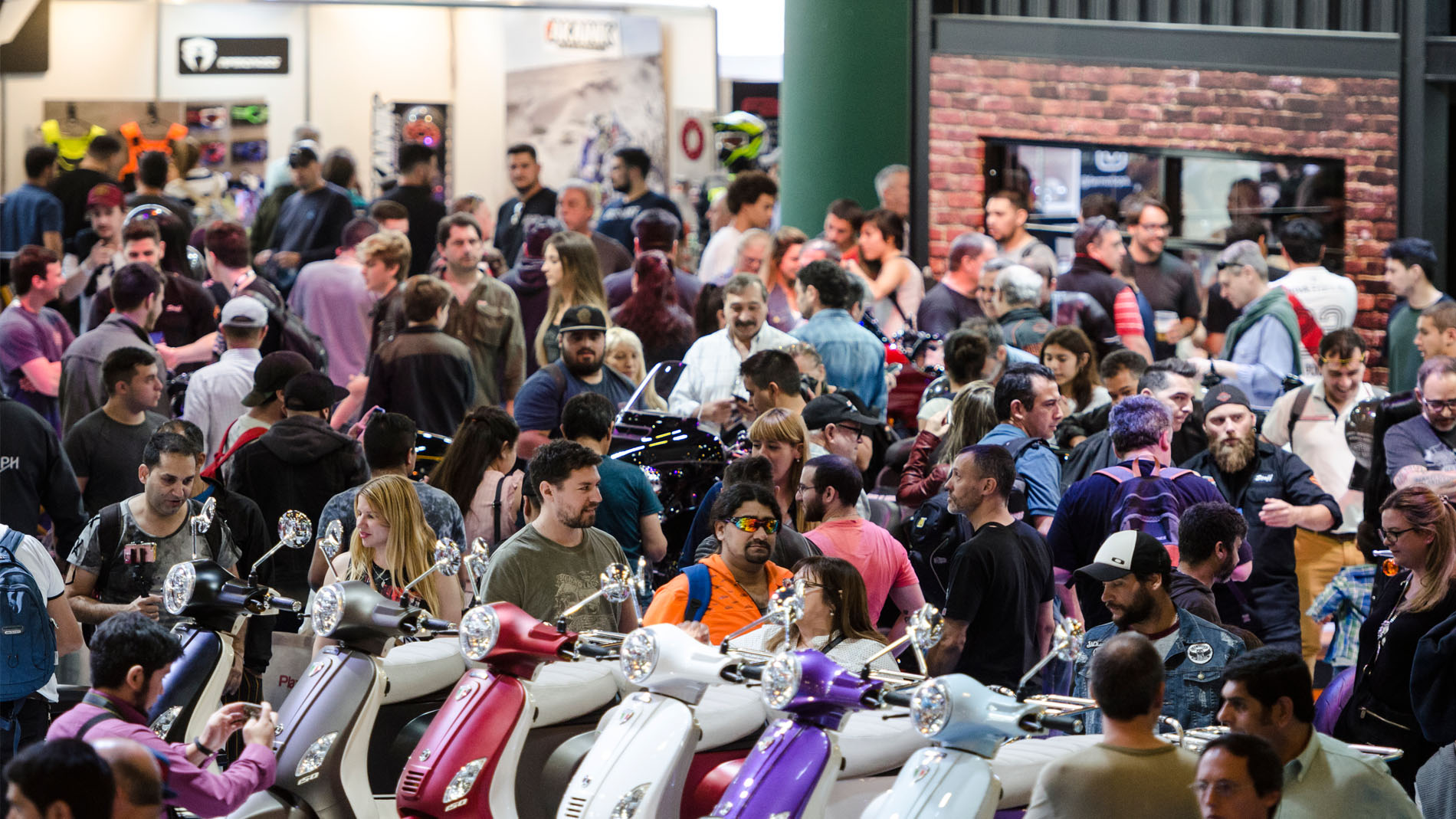 Absolute record: 60,000 people visited Salón Moto
The international event had its first edition in Argentina and finished with a very successful summoning. The exhibition was the place chosen by the brands to carry out more than 50 launchings, 23 conferences and different tests in an outdoor track. Two-wheel fans are very happy.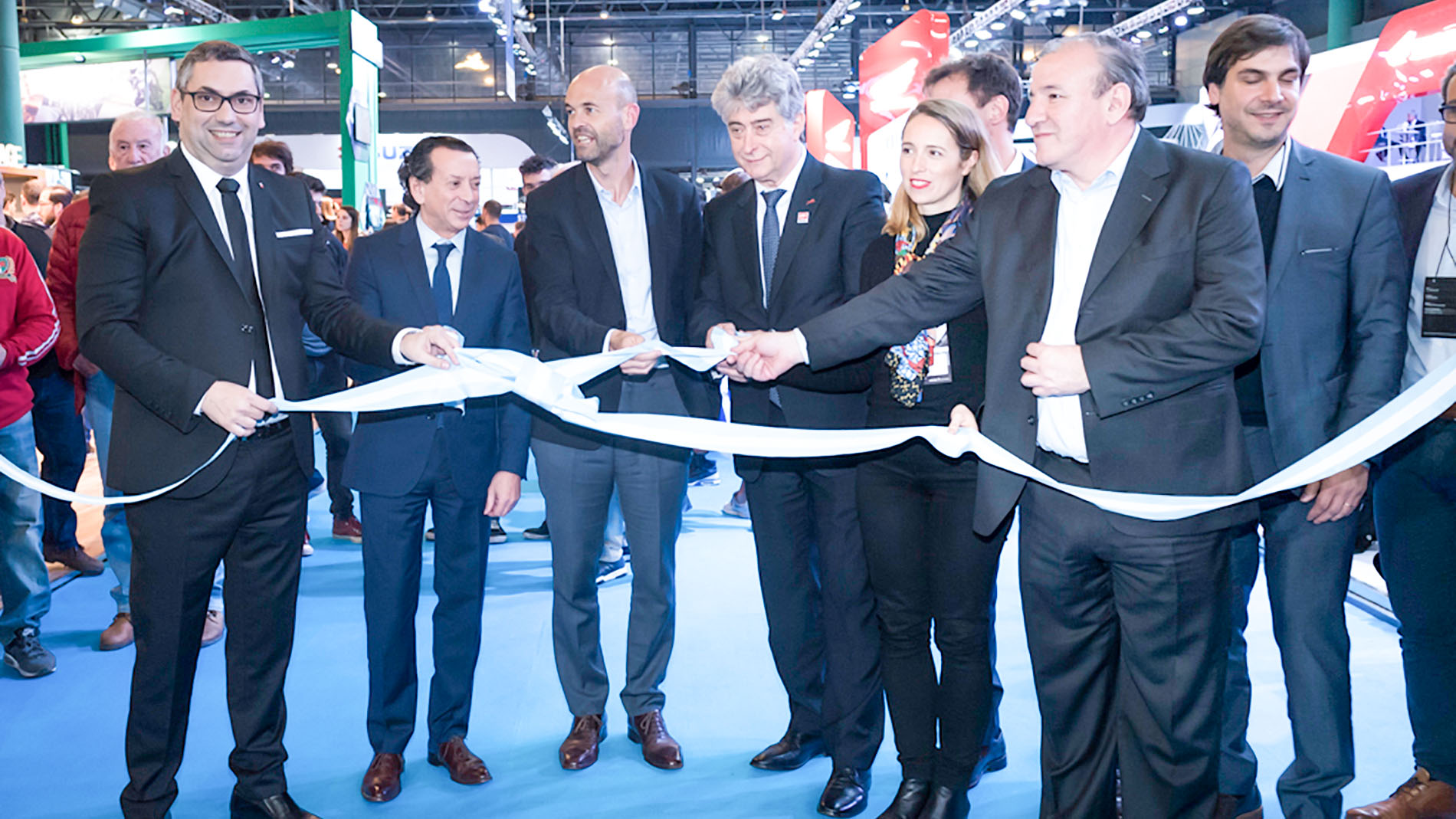 Official opening
The opening had the outstanding participation of Argentina's Minister of Transport, Bach. Guillermo Dietrich, and Argentina's Minister of Production and Labor, Bach. Dante Sica; the president of CAFAM, Eng. Lino Stefanuto; Messe Frankfurt Argentina's President and CEO, Fernando Gorbarán; Messe Frankfurt Argentina's Vice-president and CFO, Nadina Sansolini, officials, CAFAM's members, journalists and business professionals of the sector.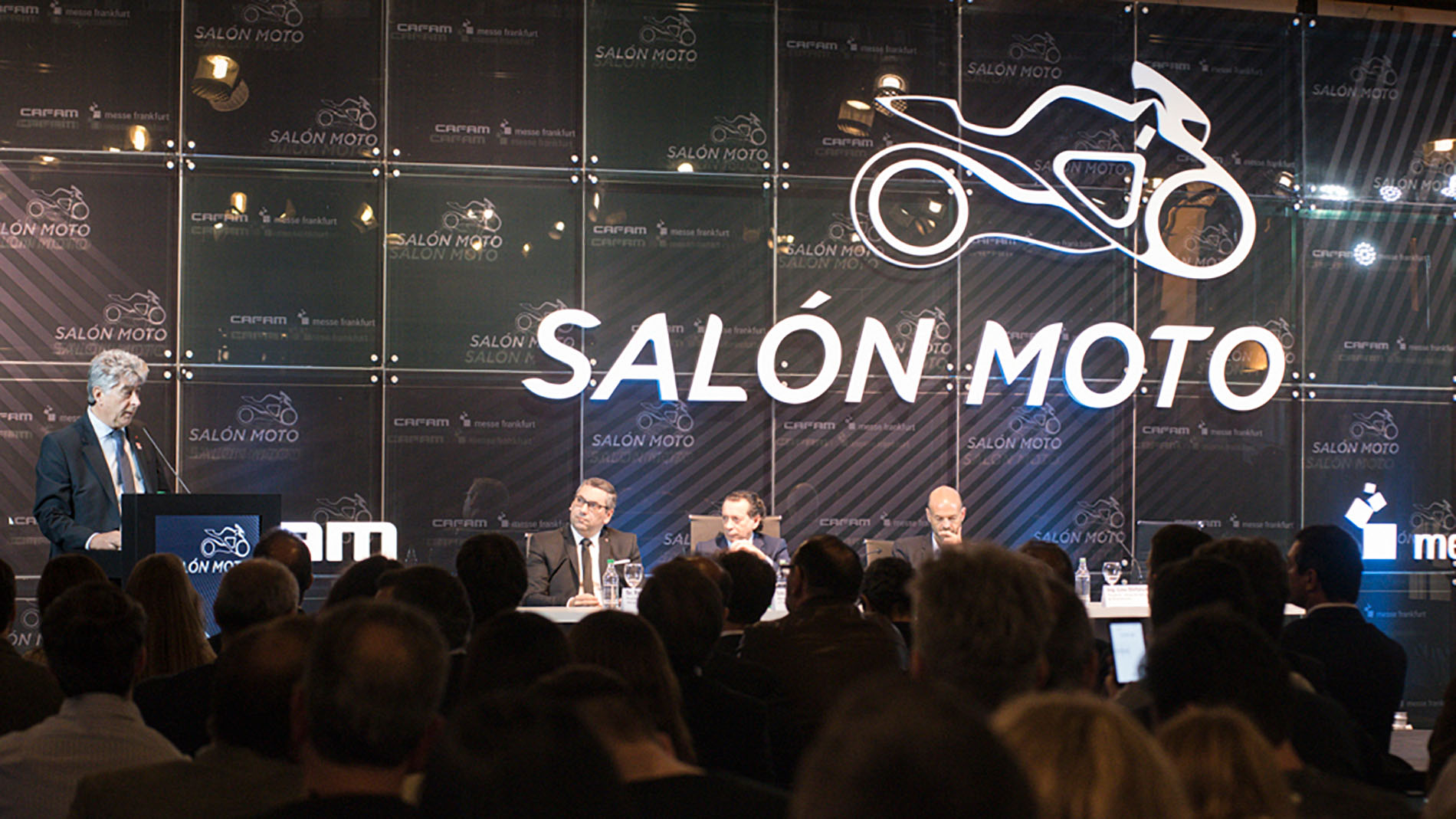 Organizers' words
"After many months of efforts and joint work with CAFAM, we are very pleased to open the 1st Salón Moto, an exhibition with the size and quality that the sector deserves", said the President and CEO of Messe Frankfurt Argentina, Fernando Gorbarán. On his part, the president of CAFAM, Lino Estefanuto, told us about the agreements signed during the opening ceremony: "they are the result of a sustained and joint work of our sector and the different government areas to give the motorcycle industry international competitiveness and consolidate it as a productive sector."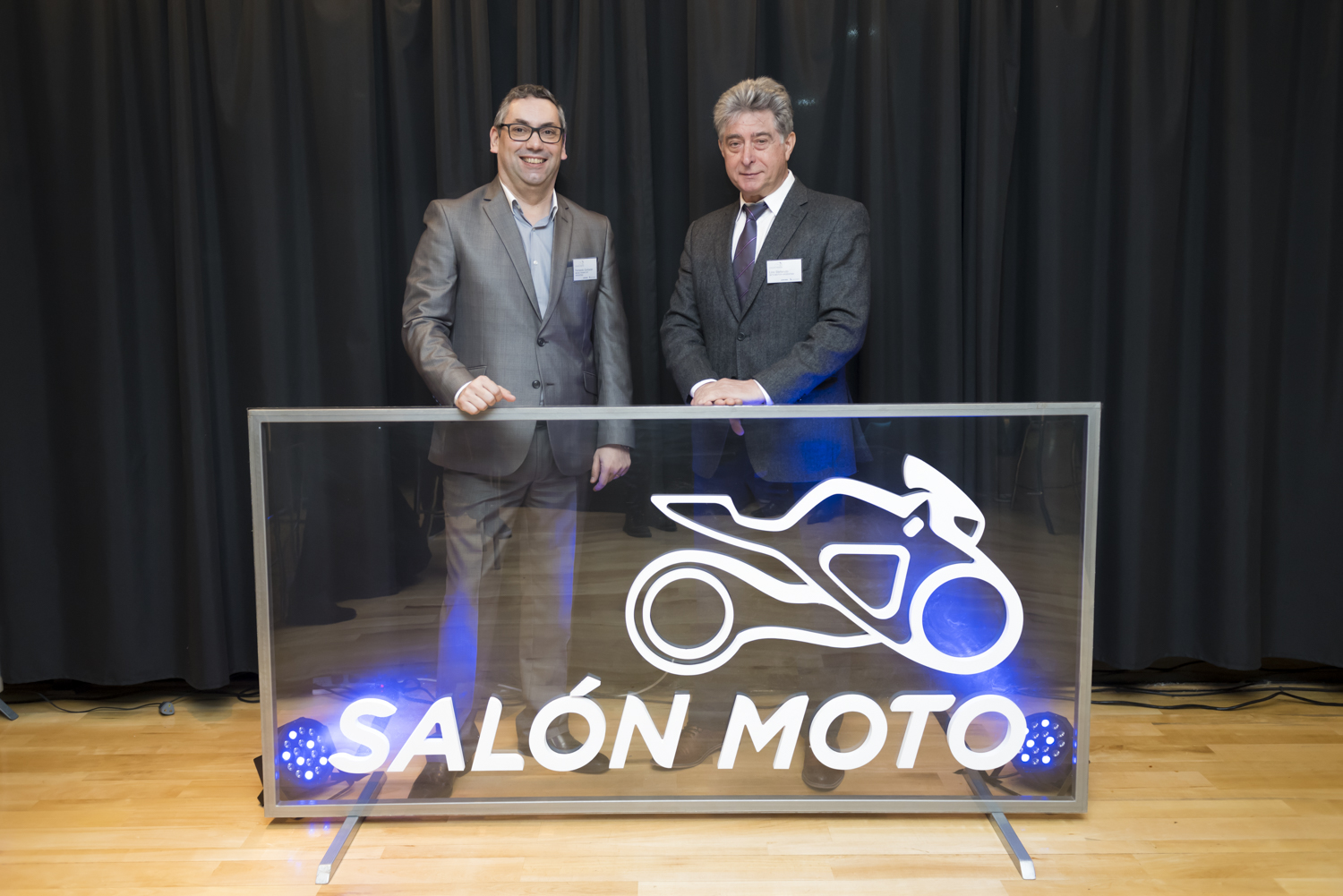 Salón Moto was officially presented
The Chamber of Motorcycle Manufacturers (CAFAM) and Messe Frankfurt Argentina presented within the framework of an event with exhibitors, organizers and journalists the official launching of the 1st Salón Moto, the most important meeting of the Argentine motorcycle industry.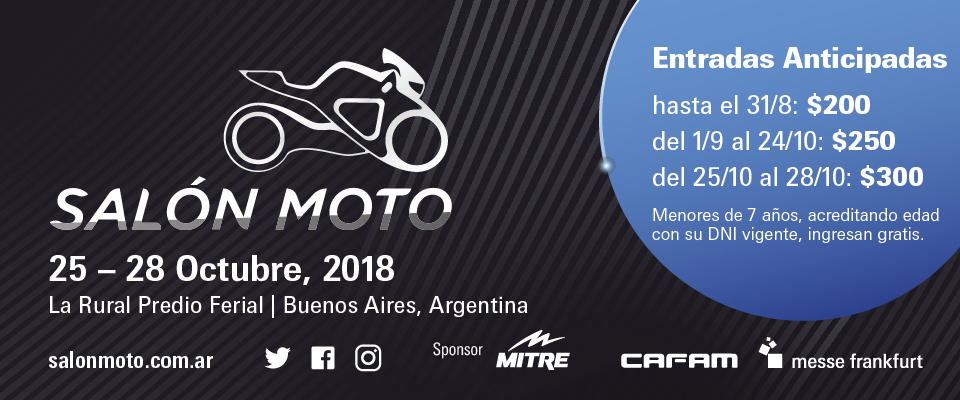 Tickets on sale!
During only 4 days you can enjoy countless activities and conferences given by known referents of the sector. You should be there! You can already buy your tickets at www.ticketek.com.ar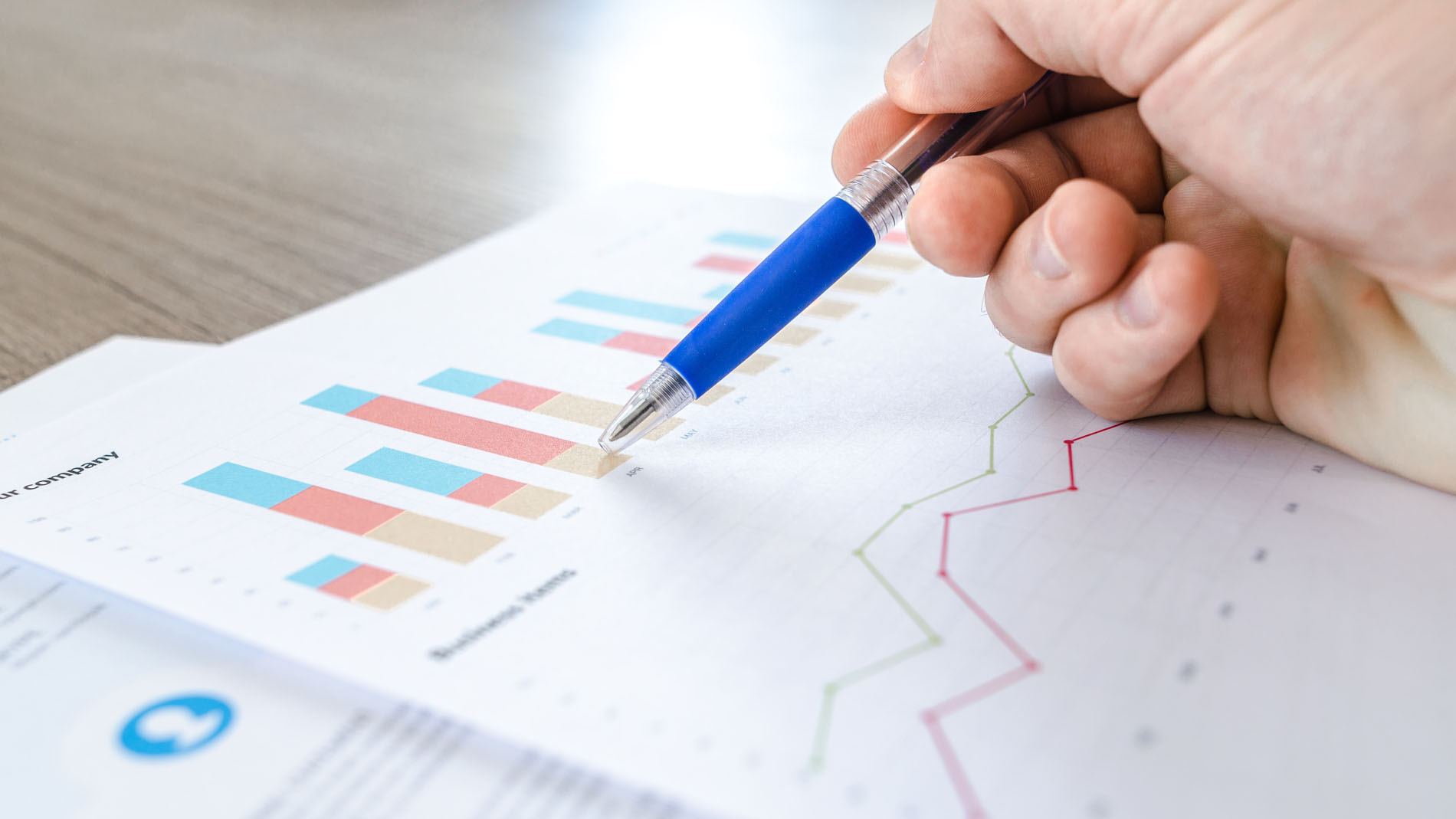 Good news, good signs
It is a promising year for the sector. During February, the motorcycle registration increased to 56,925 units, thus showing a 16.9% growth in relation to the same month of the previous year. Taking into account the whole value chain of the motorcycle, the sector employs more than 5,000 people at local level. Source: CAFAM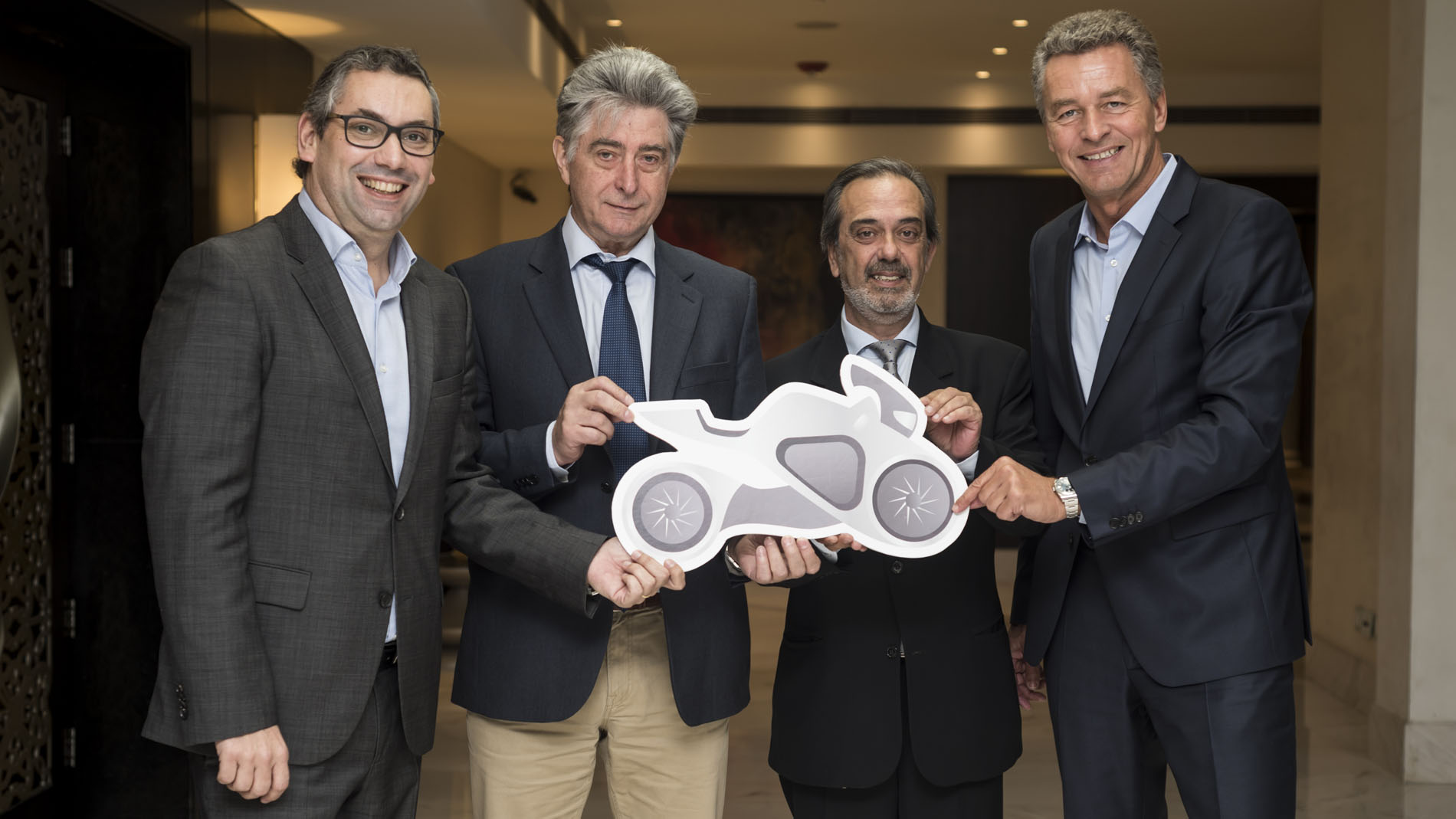 Two leading players, two wheels
The 1st Salón Moto is possible thanks to a strategic cooperation agreement celebrated between the Chamber of Motorcycle Manufacturers (CAFAM) and Messe Frankfurt Argentina. The event begins in a strengthening context of the motorcycle industry, after a very promising 2017. Argentina is the third largest market in South America, after Brazil and Colombia.